You can save your systems in a GitHub repository to share your systems with other users or with other System Designer apps.
Configure your GitHub repository
go to GitHub,
create a repository to store your systems,
go to the Personal Access Tokens page,
click on Generate new token button,
in Token Description type 'System Designer',
add repo scope,
click on Generate token button and
copy the generated key.
Configure System Designer
open the configuration panel,
in GitHub token paste your key,
in GitHub repository set the name of your repository (example: myname/myrepo ) and
click on Save button.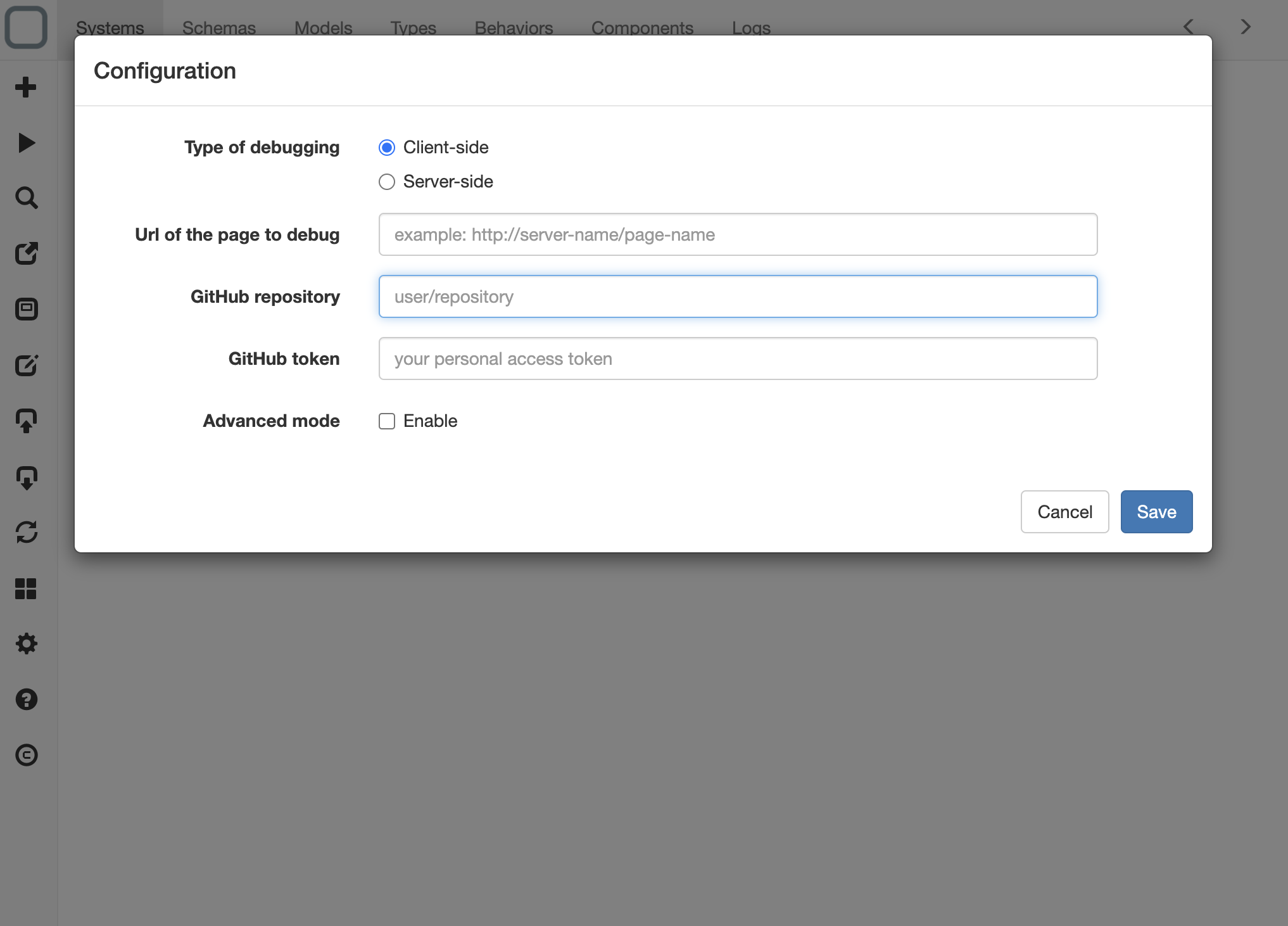 Get systems from GitHub
open the GitHub panel,
select Pull,
click on Execute button and
all the systems in your Github repository will be added into System Designer.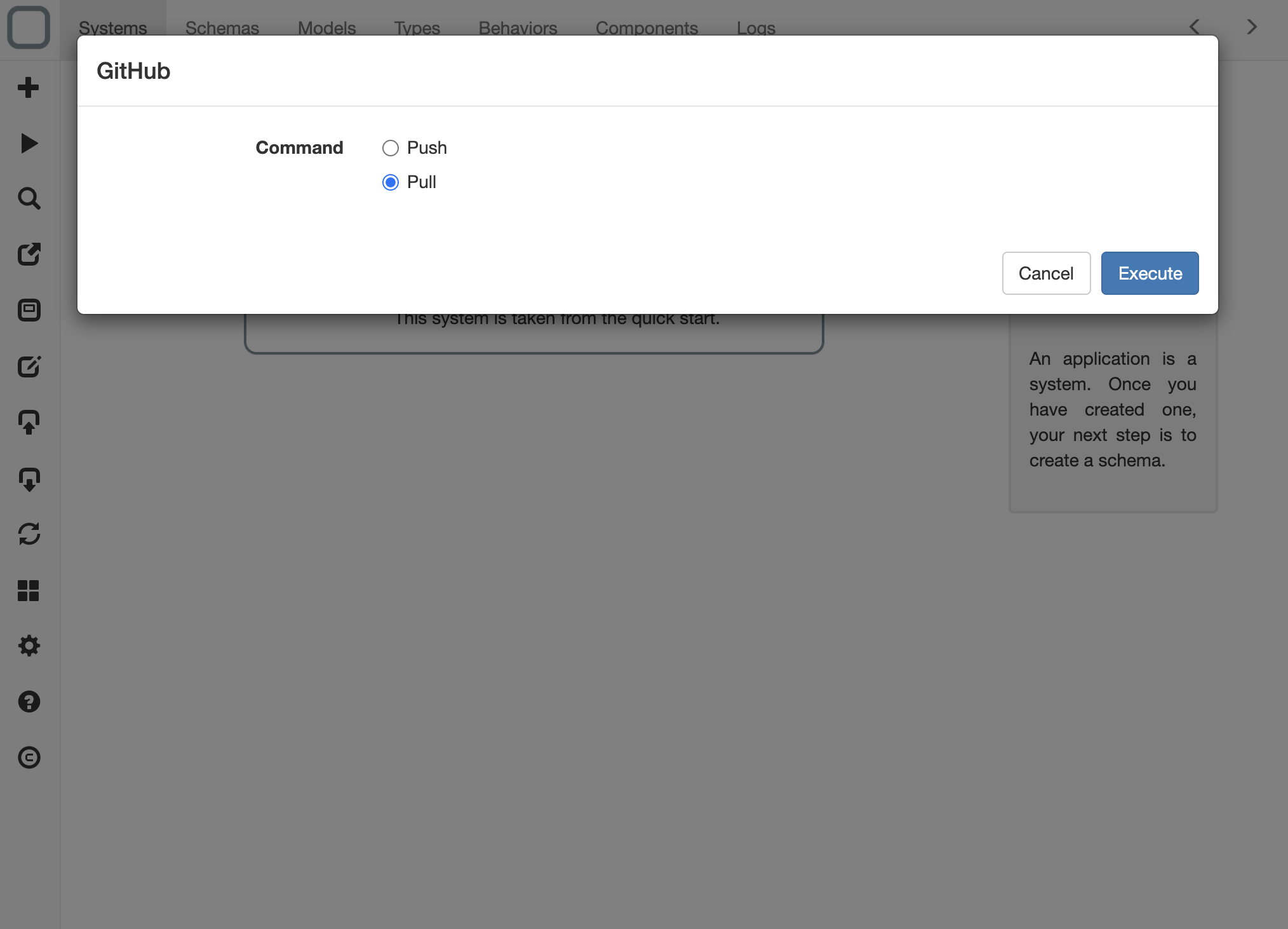 Send a system to GitHub
open the GitHub panel,
add a comment,
click on Execute button and
your current system will be pushed in your GitHub repository.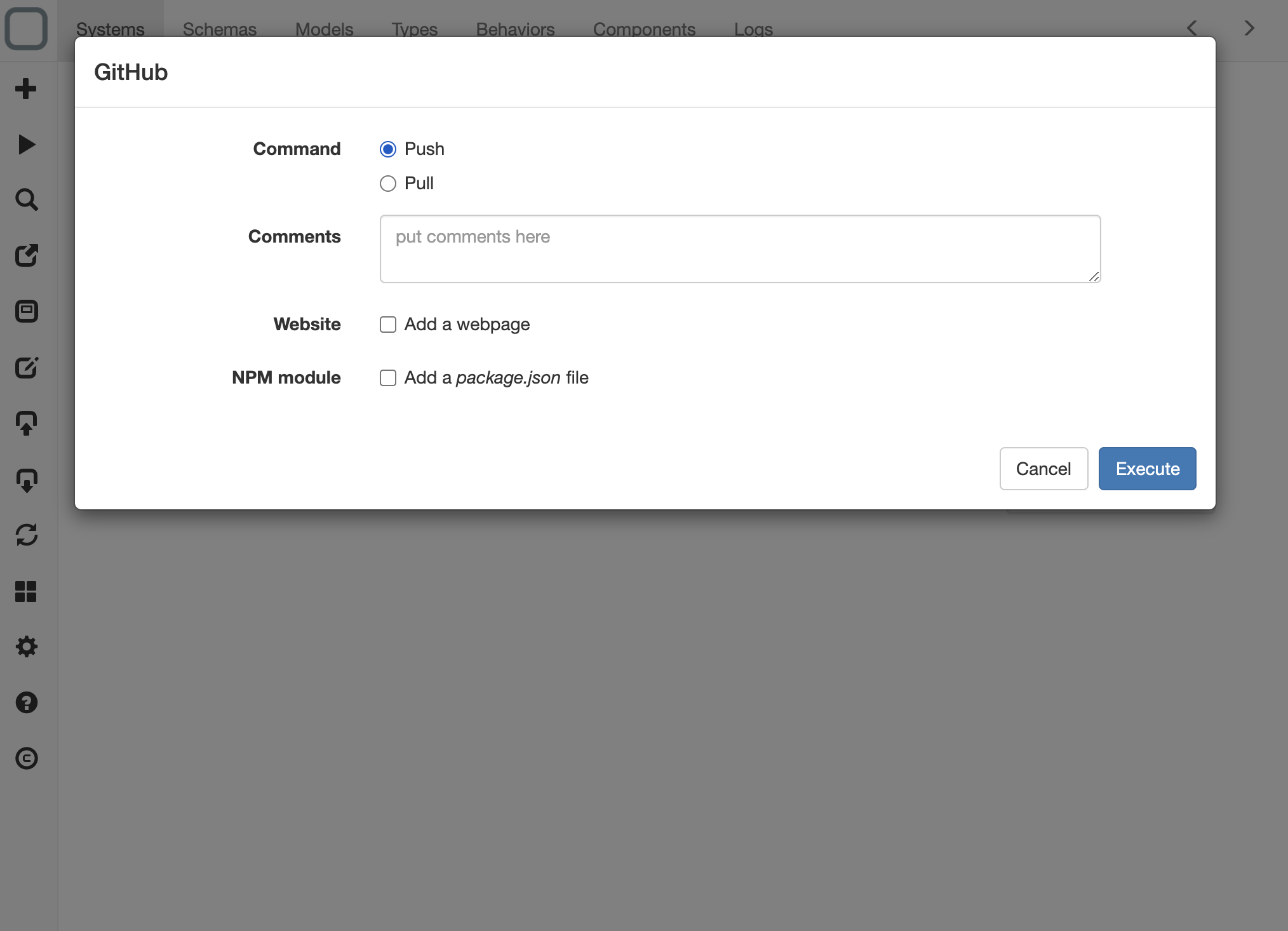 What are the options on a push command?

On a push command, you can: - create a HTML file that will refer to your system (for client-side use) or - create a package.json file (for creating a npm module).