System Designern har en arkitektur som gör det möjligt att lägga till nya funktioner i farten med tillägg.
Vad är tillägg ?

Extensions är i själva verket system som kan utöka ett system i System Designern.
What can be done in extension?

toolbar item creation,
actions when clicking on them and
dialog creations.
Installera ett tillägg
click on the extension manager button on the left toolbar,
en dialogruta visas,
välj det tillägg du vill installera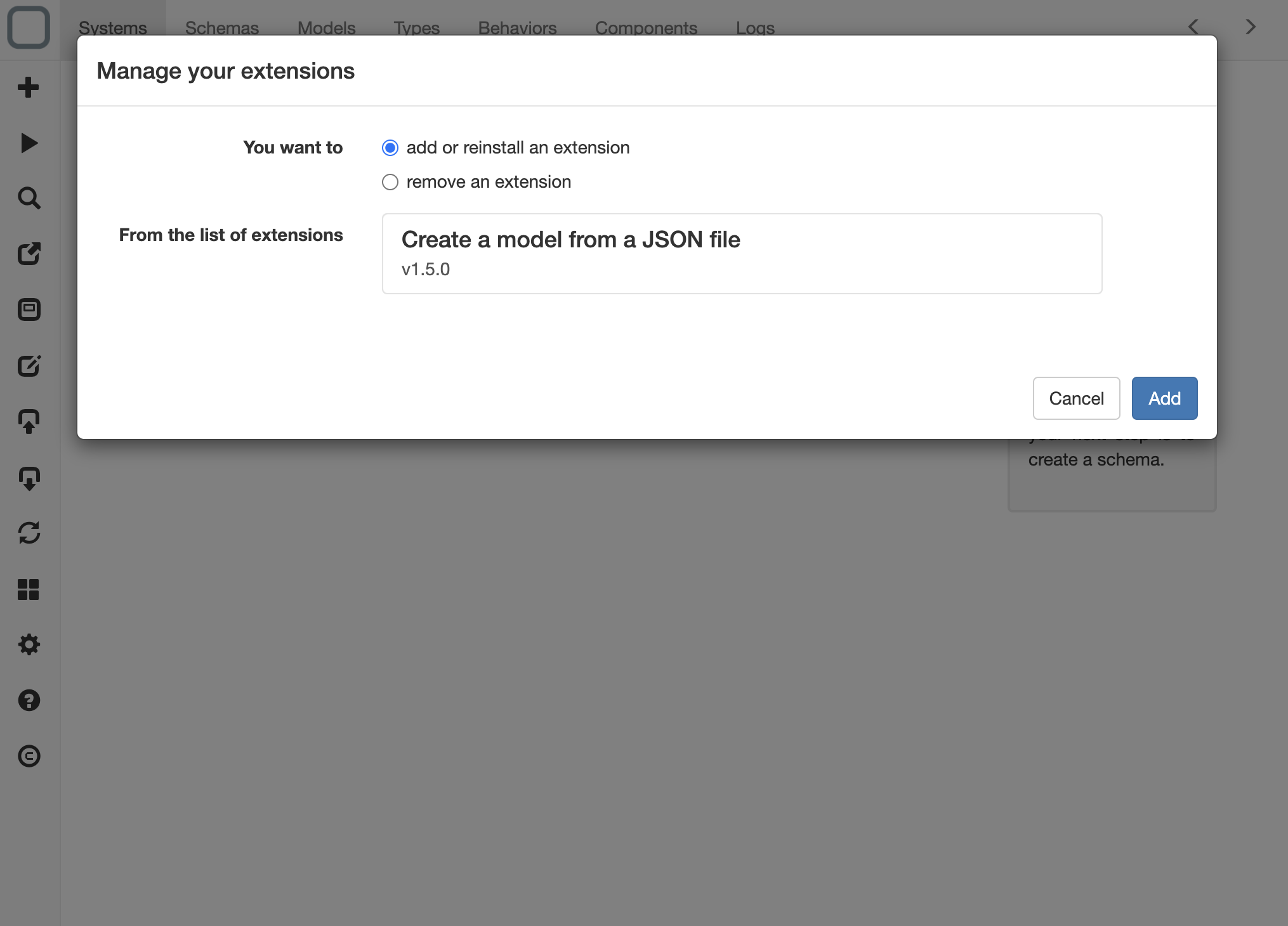 click on the Add button,
du kommer att se ett meddelande som berättar att tillägget är installerat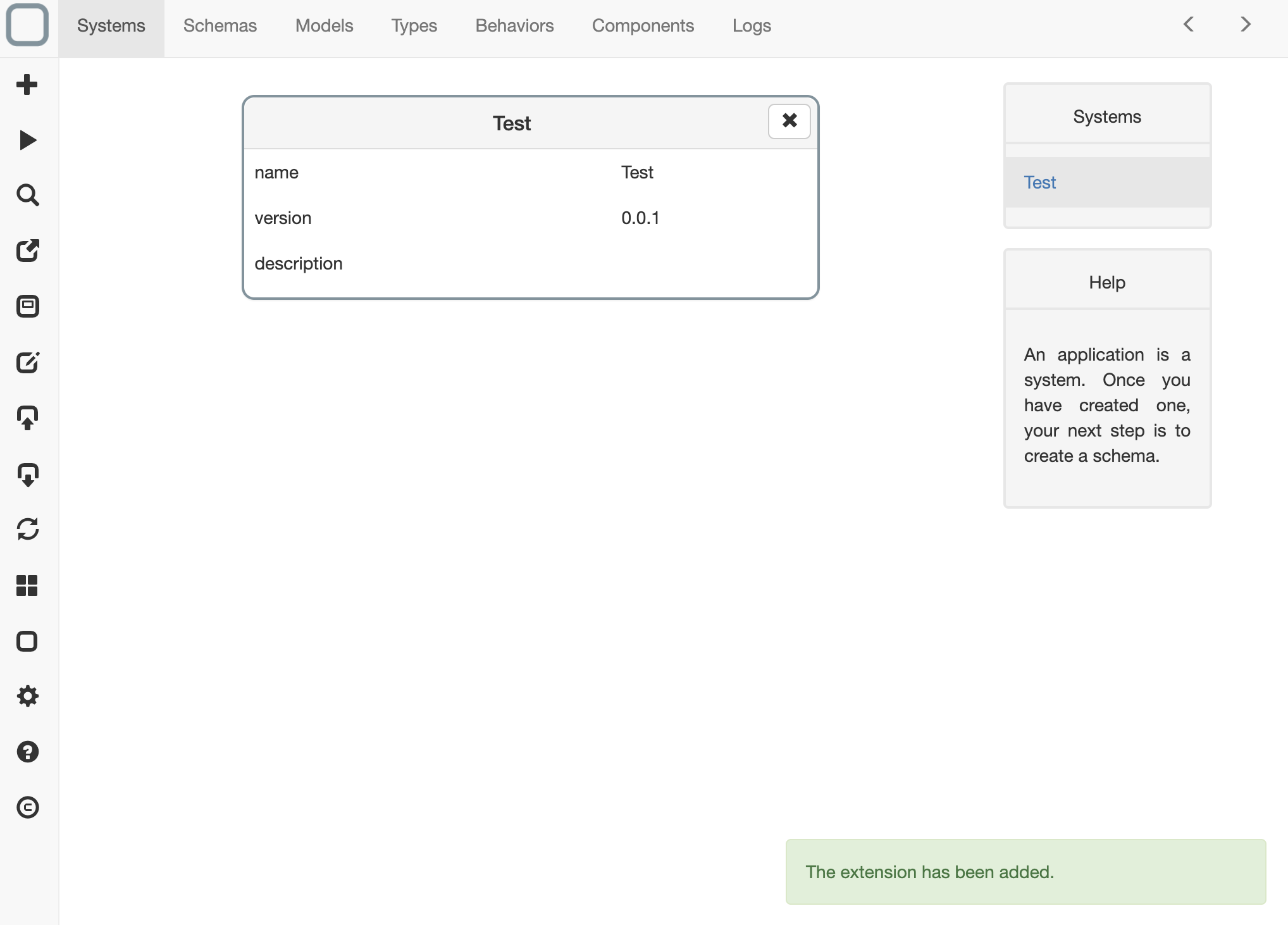 en ny ikon visas i det vänstra verktygsfältet,
click on it,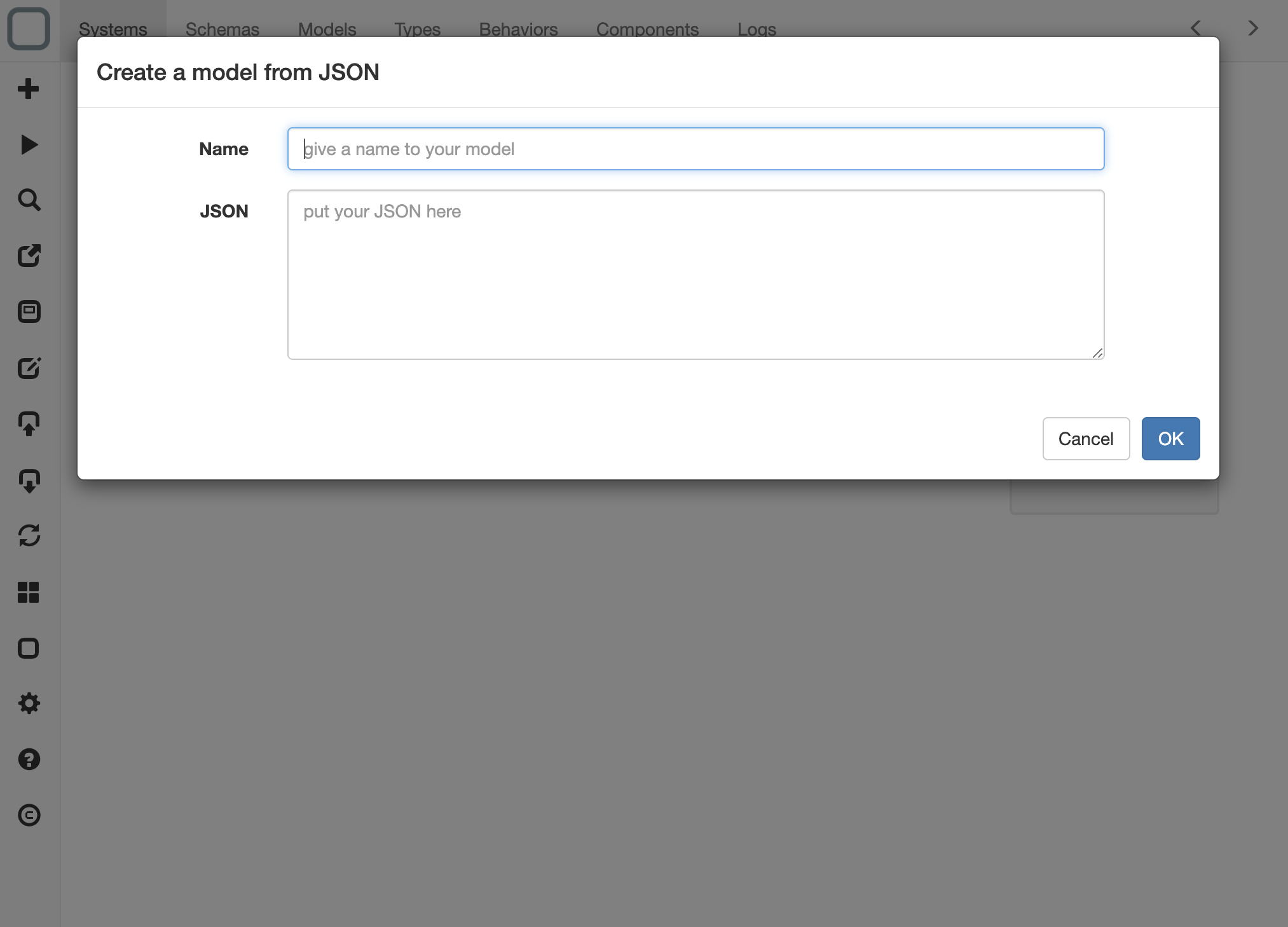 du kan nu använda tillägget.
Tillägg installerat som standard

Som standard har System Designer Skapa en modell från JSON -tillägg som gör det enkelt att skapa en modell från en JSON-fil.